INTERNATIONAL
Published: Thursday, 09 April 2020
Det er YU DX CONTEST den 18-19 april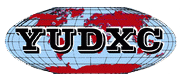 Published: Wednesday, 28 February 2018
Det er tid for "Amerika testen" ARRL DX Contest 3-4 mars på SSB.
Formålet er å kjøre flest mulig stater i USA og provinser i Canada.
Published: Friday, 03 March 2017
ARRL DX Contest Telefoni går av stabelen 4-5 mars på 160 til 10m.
Published: Thursday, 19 March 2020
Russian DX Contest 21-22 Mars
 "Russiske alfabet og tall" for SSB her
Published: Wednesday, 09 January 2019
Russian DX Contest 2018 resultater
Published: Wednesday, 14 March 2018
RDXC Russian DX contest tips
Published: Wednesday, 28 February 2018
Det er tid for en av årets morsomste kombi mode tester på CW/SSB
"Russian DX contest 2018" - High speed CW og kjappe prosedyrer på SSB
Published: Monday, 13 February 2017
Rekorder i Russian DX Contest 
Published: Wednesday, 17 July 2019
Open (!) RRTC-2019 Today there was a draw for the positions of the teams of participants.
Saturday of the third full weekend of July (July 20, 2019) beginning 07:00 and ending 14:59 UTC.
Read more: Russian Radiosport Team Championship (RRTC) 20 juli 0700-1459 UTC
Published: Monday, 10 October 2016
SP7GIQ Chris is one of Poland biggest Winning contest station
Youtube Video here or click on video 
Published: Monday, 31 October 2016
 IARU R1 50/70 MHz - 145MHz - UHF and µWAVES CONTESTS
Published: Thursday, 04 April 2019
FT8 DX Contest 13-14 april